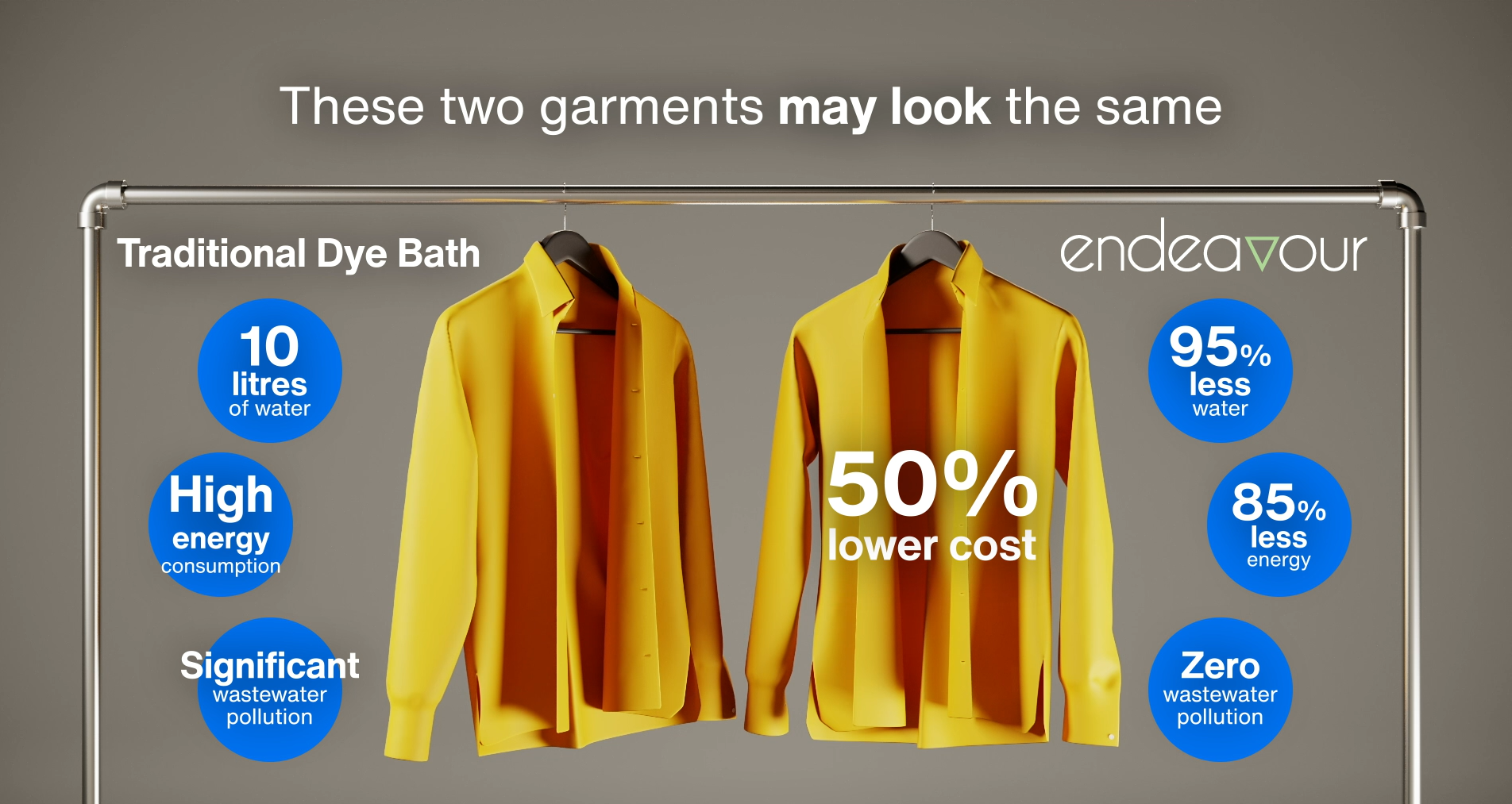 A sustainability breakthrough in textile dyeing
For brands:
With Alchemie Technology, your manufacturing supply chain can: 
Eliminate water use and wastewater pollution 
Reduce energy consumption 
Dramatically cut CO2 emissions
For manufacturers: 
5 x more production output 
Smaller factory footprint
Waterless dyeing 
Zero wastewater pollution 
Reduced finishing chemistry 
Lower operating costs
Did you know? The amount of water used and polluted in fashion and textile production is staggering. It is the second largest cause of global water pollution, and by 2030 is predicted to be responsible for more than 10% of CO2 emissions.  
Find out how Alchemie can combat textile pollution and improve manufacturing efficiency.