Alchemie is attending FuturePrint Tech: Digital Print for Manufacturing 2023!
The event will feature the latest insights, innovations and technological developments, innovations, ideas and applications from textile to packaging, automotive to wide format, and commercial print to labels with inkjet and digital technology taking centre stage.
📅 Wed Nov 8 - Thu Nov 9 2023
📍 The Møller Institute, Cambridge
🔹 Hear from Alchemie's Founder, Dr. Alan Hudd. Alan has been central to many important technology developments over the last 30 years in the field of digital and inkjet printing, reflecting over 250 patents to his name and recognised for many commercial industry successes.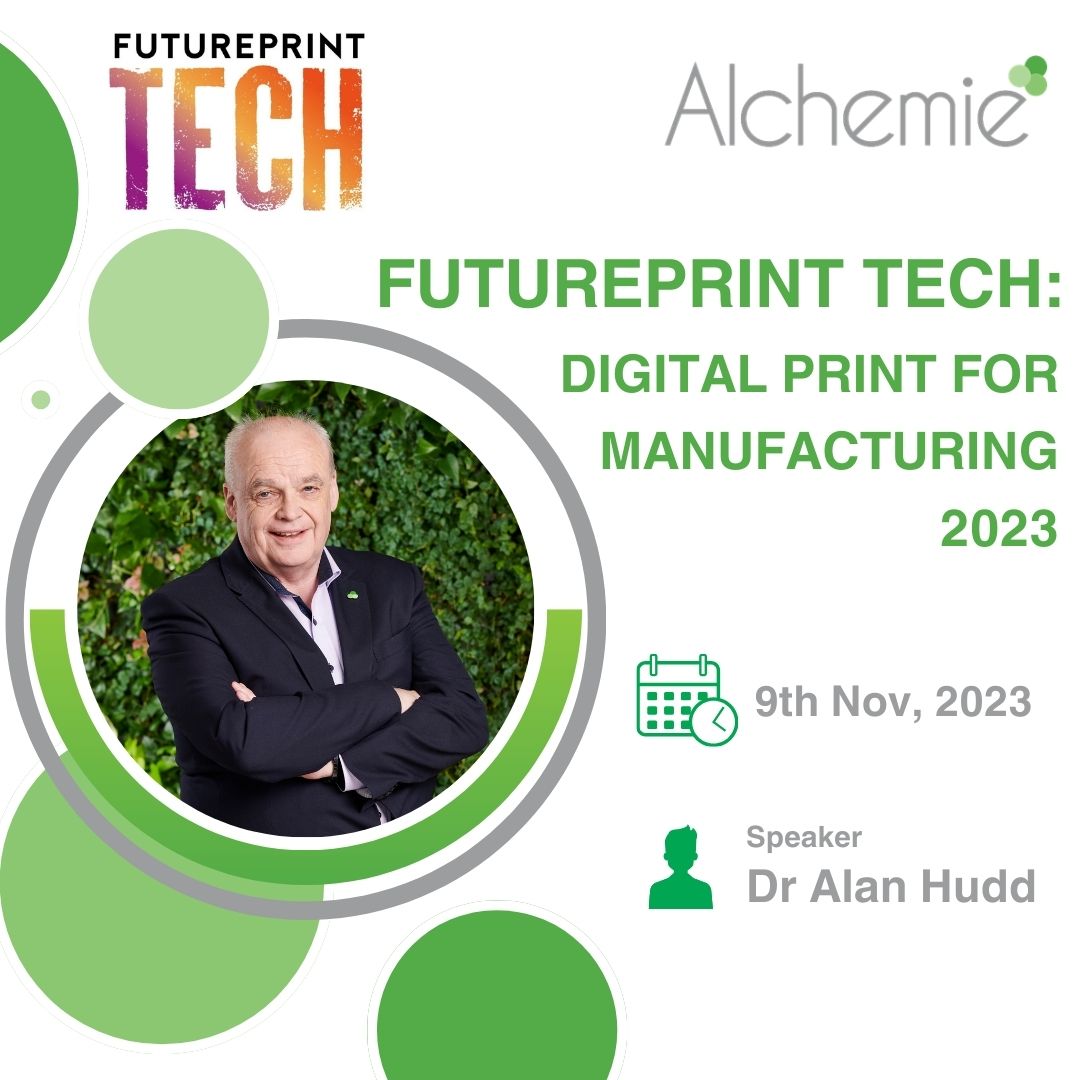 🔹Stop by Alchemie's stand to chat with Alchemie Team. Find out all about our clean-tech solution for textile industry that delivers a dramatic reduction in energy consumption and eliminates contaminated wastewater emissions